CFHT, Instruments, Spectroscopy, ESPaDOnS
---
ESPaDOnS: an Echelle SpectroPolarimetric Device
for the Observation of Stars at CFHT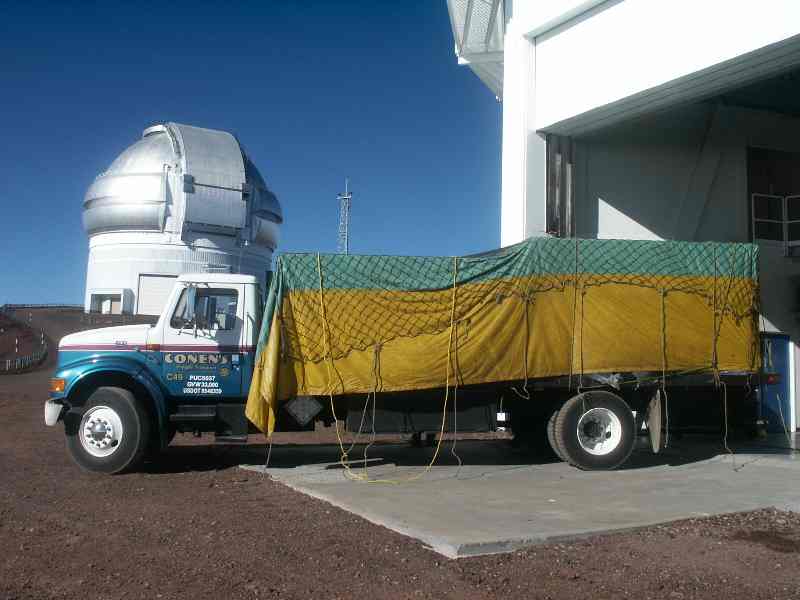 ESPaDOnS arrived on July 12th 2004 at the summit of Mauna Kea.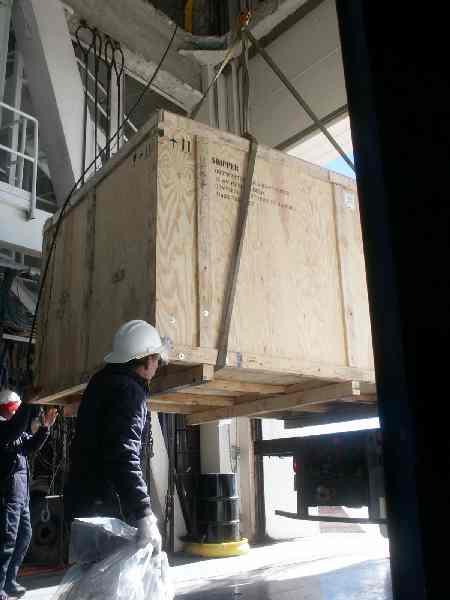 The 2 containers were carefully unloaded in the hatchway at CFHT.
The content of both containers was also carefully handled.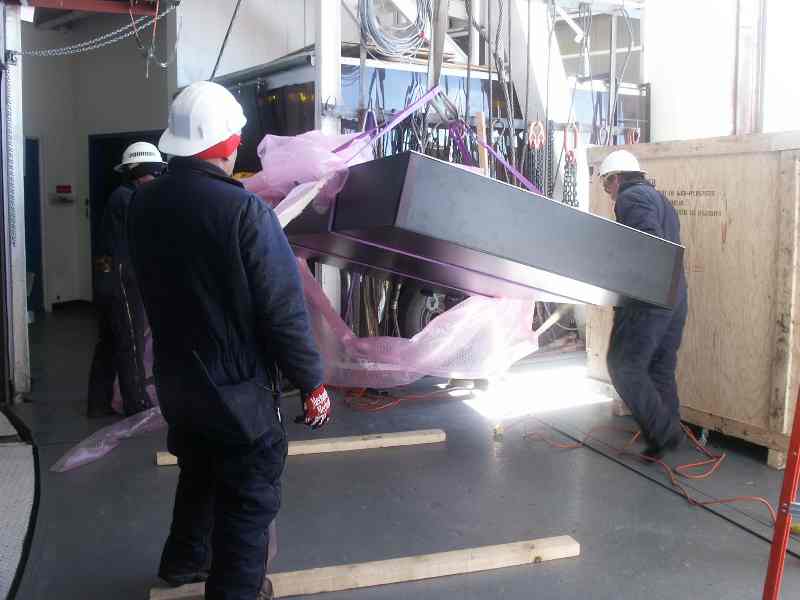 The optical bench is the biggest and heaviest of the all the pieces.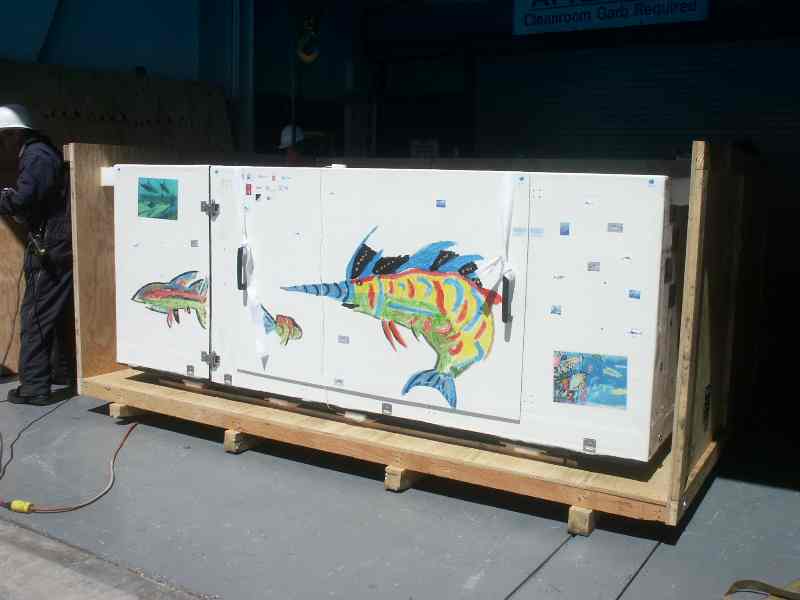 This is the thermal enclosure for the fish -- I mean, the spectrograph.
Here are all the available pictures.
---
http://www.cfht.hawaii.edu/Instruments/Spectroscopy/Espadons/
This CFHT Web page is maintained by Nadine Manset (manset -=AT=- cfht.hawaii.edu)