ST1100 Photo Gallery
ST Owner's Photos
This section has some photos that other ST owners have posted. Sorry, but I have not been photographically adept at getting pictures of my own bike with the great Hawaii scenery in the background. Maybe someday...
---
Robert Coats Spring Colors for the ST

The Ultimate ST Collection
John Warga's ST screen saver images
These images are in Windows .bmp format, ready to use as wallpaper or for a screen saver. The URL's below will download them by ftp. To see a preview on your browser, click the first item below to view the full size image as a .jpg.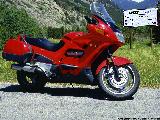 1024 image preview - 180 KB

1024 BMP image 2.3 MB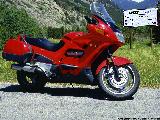 800 image preview - 124K KB

800 BMP image 1.3 MB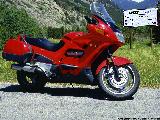 640 image preview - 86 KB

640 BMP image 900 KB

---

Vince Putt's ST

---

Michael Galassi STOC #007

---

Steve Beckley
---
Bill Cruise Last modified: Mon Feb 15 23:05:50 HST