| | | |
| --- | --- | --- |
| | KARS Gallery | |
Aug 2012 - KARS meeting on the beach at NELHA



A picture of the KARS Aug 2012 meeting by David Dickinson, VE7SST, who visited Kona with his family.
Field Day 2010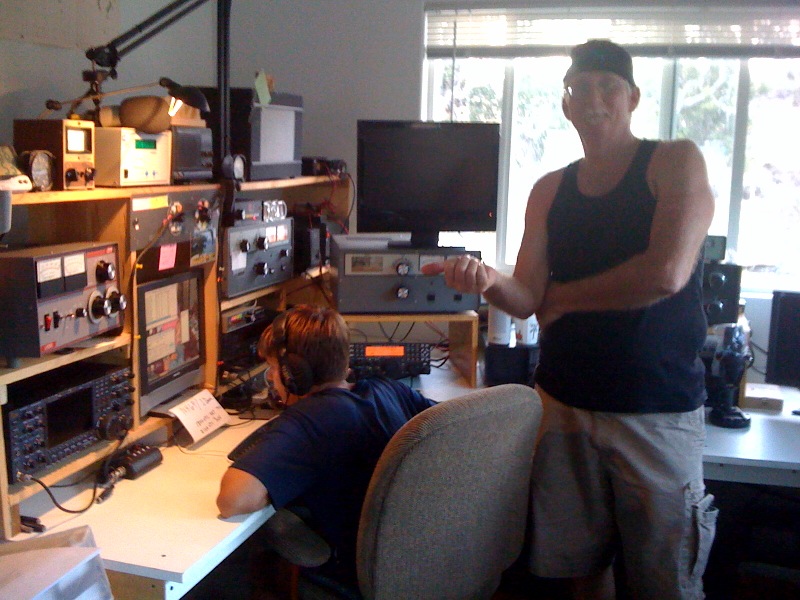 13year old boy from Hilo working the pileups on Field Day at KH7Y's Qth Good fun, good food, good company...
Repeater Work Day 2009


Visit the pictures here!
June 2009 - Field Day


January 2005 - General/Annual meeting


May 2004 - General meeting
February 2004 - General/Annual meeting
October 2003 Hamfest
Sean Adkins KD7RMG showing
a CW QRP transceiver he built,
and in background Henry Ah Sam
KH6GQM

Dennis Carvalho, KH7H
Kevin Bogan, AH6QO,
and Van Malan, NH7IT

Kevin Bogan, AH6QO,
candidate for ARRL
Section Manager
black shirt is Rick Ward WH6FC,
Vic Moro is left

Esther Schneider
working at the reception
desk

Stu Johnson, KH7DX

KARS Director Stan Tomyl, AH6JR,
won the top award in the CQ
Worldwide DX contest for Oceania,
Single operator, 28 mhz,
with a score of 696.325.
---
Click on pictures for a larger version...
---
Do you want to share pictures related to KARS activities?
Drop an e-mail to Christian Veillet - KH6/F5IDM ..